Automated Trading Software.
Tips For Choosing The Best Ones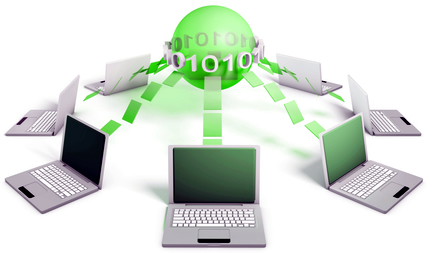 The key advantage of automated trading is that it can send orders much faster than you or any broker can and it is this speed with which the orders are sent that can give you the edge over your competition.

If there's one predominant feature of the forex market it is the lightning speed at which things happen. You could have a fabulous strategy in place but the slighted delay in order execution can cause that well-planned strategy to be totally ineffective. Automated trading ensures that your orders go out on time, every time so you never miss a trade.

To be able to maximize the potential of any type of online trading software it is important that you choose the right one. I've often had people ask me which is the best software out there. The truth is, it is impossible to name just one.
The best forex software for you could be different from the best one for me. It depends on your trading style as well as your long and short term goals and your personal preferences. Take a look at the criteria below and understand the different features and costs involved with the different types so you can make the right decision.
Ease of Use v/s Complexity of the Software
Different types of automatic trading software vary greatly with regards to ease of use. Some are so simple, all you need to do is point and click. On the other hand, you will need to have some amount of programming proficiency to be able to use the more complex systems.
Most automated currency trading software will have an online demo. Take time to check out the various demos so you can see if that particular version fits your comfort level before you make any commitment.

The Number of Technical Indicators
That The Software Offers
There are many, many indicators that forex traders can make use to make their trade decisions. The more advanced software will offer more indicators such as Bollinger Bands for technical analysis and even indicators for Candlestick Chart formations.  Automated trading programs will use these indicators to set conditions for online investing. You have to decide what your limits are.

Automated Software For Day Trading
One of the features that day traders will look for is automatic trading software that tracks and displays the number of day trades that are remaining for the day. This can make a tremendous difference to your overall performance in the long run so if you are planning on day trading, make sure the software you choose has the features you are looking for.

Additional Advanced Features
The better automated software will always include additional features that can be invaluable to you once you start automatic trading. Look for software that allows you to add a position as a stock goes up or declines.  Don't settle for the cheapest at this stage.
As you get more experienced you will appreciate the more advanced features that better software offers even if it does cost a bit more. If you would like to know some more about automated trading and which software is best for you, drop me a note I'd be happy to help.
Back to Forex Software Main Page